As the leading such filter System dealers in Pune, we believe in providing high quality products to all our customers and hence our Filter is made of septa filters to withstand the working system's increasing heat and pressure. As the leading Bag Filters manufacturer our materials are chosen with care to ensure that dirt particles do not escape from the system. As being the top Bag Filter manufacturers, suppliers and dealers in Pune Maharashtra, we are perfectly aware of the fact that the material's properties and weaving ensure that the system has a long life and much-needed permeability. Air fans offers manufacturers, that they provide a highly experienced team. Our experts can create industrial Filters according to our clients specifications.
Working Process:
Being the best Bag Filter System manufacturers we are aware of the fact that the system are commonly used in industries that deal with processes for generating pollutants in the form of particles. Our filter system are made from either woven or non-woven cloth.
It is divided into sections, and the cloth is shaped accordingly to ensure that there are no loopholes in the entire system. Because the dirt or dust particles must be collected, a hopper is installed at the end of the system to ensure a thorough and complete collection of the pollutants.
The dirt or dust particles form a layer over the cloth during the process. The layer continues to thicken until the process is completed.
Technical Features
Vacuum and Pressure Blower Pumps
Airlock Rotary Valves
Bags for filtration
Cages for filtration
Compressor ducting and dampers, cone and shell
Electrical and control equipment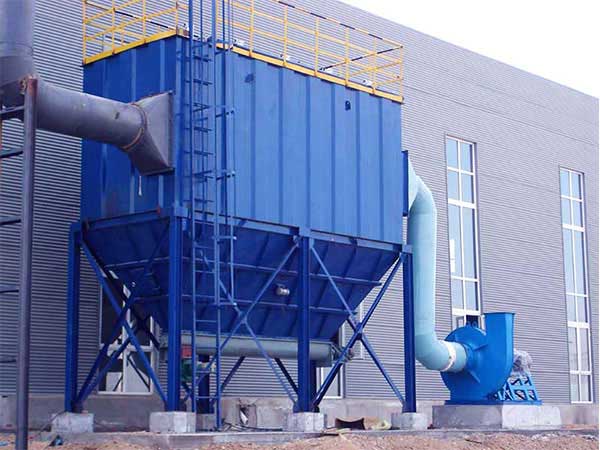 Technical specifications
Data Capacity Up to 1,50,000 m3/hr
Gas Flow MOC MS/SS as required by the client/application
Maximum outlet emission of 10 mg/m3 at 200°C
Product Highlights
Air Fans as one of the leading manufacturers suppliers of filter system of bag.
Many industries prefer to have us design their Bag Filters, particularly filter system for boilers.
Being the best filter system manufacturer we have delivered all filters to various domains and provided solutions to industries across Pune Maharashtra, Aurangabad, Chakan. And various other parts of India.
Air Fans never compromises on the quality and standard of the Bag Filter System that we manufacture. Our sole goal in producing and supplying industrial filters is to keep the environment clean and sanitary for all.
Filters can be classified into two types: Mechanical and Electrostatic filters.
Mechanical Filters work by using the pressure of the fluid to force the solid particles through a sieve or mesh.
Electrostatic Filters use an electric field to push the solid particles through a sieve or mesh.
Related Searches: Bag Filter Manufacturers, Bag Filter Suppliers, Bag Filter Dealers, Bag Filter Manufacturers in Pune, Bag Filter Suppliers in Pune, Bag Filter Dealers in Pune, Bag Filter Manufacturers in Maharashtra, Bag Filter Suppliers in Maharashtra, Bag Filter Dealers in Maharashtra, Bag Filter Manufacturers in Aurangabad, Bag Filter Suppliers in Aurangabad, Bag Filter Dealers in Aurangabad, Bag Filter Manufacturers in Chakan, Bag Filter Suppliers in Chakan, Bag Filter Dealers in Chakan — Bag Filter System Manufacturers in Pune, Bag Filter System Suppliers in Pune