Man Cooler Fan manufacturers also provide the basic information realated fans. We are typically observed, were developed primarily for purpose cooling of persons and machinery in industrial environments wherever no or little ventilation exists. These fans are designed to stay the body temperature operating in working industrial unit cool, due to automation everywhere the words, industrial units are becoming quick automation.
These Fan system clearly describe the purpose of this type of fan. The fan is almost always placed near the people or equipment that needs to be cooled. Man Cooler Fans are commonly used in enclosed areas where there is no ventilation or in areas that require temporary cooling for people working in extreme non-louvered conditions.
Advantages are as belows:
As the leading Industrial Cooler Fan suppliers here are the various advantages that our customers can acquire:
Being the leading Fan dealers, we provide our product that gives long service life and high performance
The next aspect that we as a top Tabular Cooler Fan manufacturers in Pune provide through or product is that we create Man Cooler Fan that provide Energy efficiency at its peak.
Applications for Man Coolers
As the leading Man Cooler Fan dealers in Pune Maharashtra our products, can be used in the following areas
All shop floors, particularly those with furnaces, foundries and heat/fume generating units
Factories that house a large number of employees and machines in a single room
Cooling of brick kilns, glass bottles, electrical equipment, tempering furnaces, and so on
Cooling of castings, generators and other machines in the industrial sector
Dehydration in cold storage facilities
Man, machines and material cooling on the spot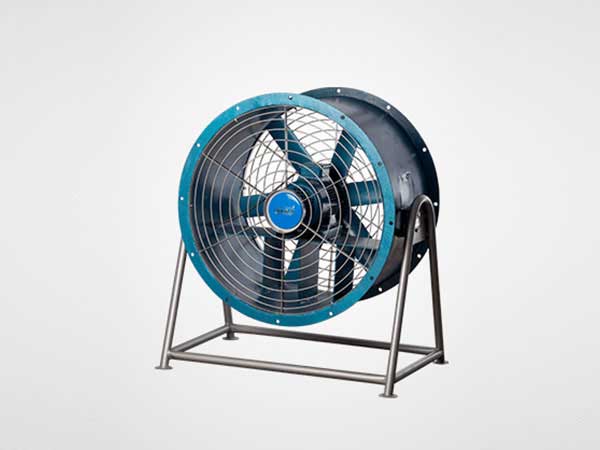 Our Area of Expertise:
We provide Man Coolers Fans with the following expertise in the product:
High-powered air flow/velocity
More vertical tilt and angular swing
Reduce the level of noise
Impellers that are dynamically balanced
Compact design for small spaces
Parts that are not corroded
Excellent finish with complementary colours
Power consumption is kept to a minimum
Operation is trouble-free
Quick after-sales service
Prices that are reasonable
Related Searches: Man Cooler Fan Manufacturers, Man Cooler Fan Suppliers, Man Cooler Fan Dealers, Man Cooler Fan Manufacturers in Pune, Man Cooler Fan Suppliers in Pune, Man Cooler Fan Dealers in Pune, Man Cooler Fan Manufacturers in Maharashtra, Man Cooler Fan Suppliers in Maharashtra, Man Cooler Fan Dealers in Maharashtra, Man Cooler Fan Manufacturers in Aurangabad, Man Cooler Fan Suppliers in Aurangabad, Man Cooler Fan Dealers in Aurangabad, Man Cooler Fan Manufacturers in Chakan, Man Cooler Fan Suppliers in Chakan, Man Cooler Fan Dealers in Chakan — Industrial Man Cooler Fan Manufacturers in Pune, Tubular Mounted Man Coolers Fan Manufacturers in Pune, Tubular type Man Coolers Fan Manufacturers in Pune, Wall Mount type Man Coolers Fan Manufacturers in Pune, Duct Man Cooler Fan Manufacturers in Pune, Industrial Man Coolers Portable Fan Manufacturers in Pune, Man Cooler Fan Manufacturers in Bangalore, Man Cooler Fan Manufacturers in Chennai, Man Cooler Fan Manufacturers in Hyderabad, Man Cooler Fan Manufacturers in Nashik, Man Cooler Fan Manufacturers in Aurangabad